Easily we find L.O.V.E word…
Friday, August 07, 2009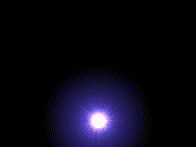 1. Everywhere,
2. Everysecond
3. Everyday
4. Every song
5. And other Every …..



Why?? Almost all adolescent think that LOVE is a magic and holy word, just 4 alfabeths, L.O.V.E.
Love can disguised, can make us smile, laugh…..sad….
Almost all adolescent say LOVE everyday…
It's make life more meaningfull and colorfull!! (maybe…)
And easily we find LOVE in every song, almost all song…
And any relationship between love and heart!!
How perfect of love??? How beautiful??
I'm so bored with love !!!

The example :

1. CINTAi aku lagi…seperti waktu itu… (Sania—Cintai Aku Lagi)
2. CINTA.....terasa....ada.....(Acha ft Irwansyah—Ada Cinta)
3. CINTA itu….menjauhlah…(Astrid—Cinta Itu)
4. CINTAku-CINTAku padamu......(ST12—Cari Pacar Lagi)
5. Bila CINTA...tak lagi untukku...(Reza Herlambang---Menyesal)
6. Harapan tuk...hidupkan CINTA yang telah mati... (Anggun—Berganti Hati)
7. CINTAku bukanlah CINTA biasa.....(Afghan—Bukan Cinta Biasa)
8. Cerita....CINTA anak remaja....(Melly ft Evan ---Tentang Dia)
9. CINTA.....tegarkan hatiku....(Melly ft Krisdayanti---CINTA)
10. Ketika CINTA bertasbih...nadiku....(Melly ft Amee—Ketika Cinta Bertasbih)
11. Ayat-ayat CINTA bercerita....(Rossa –Ayat-Ayat CINTA)
12. Kemana....harus kucari, bahagia CINTA ku...(Warna – Tersiksa)
13. Ku menCINTAimu....lebih dari apapun...(UNGU—Kekasih Gelapku)
14. Aku CINTA...ku CINTA dia...(Gita Gutawa—Aku Cinta Dia)
15. Kujalani CINTA ku...(Vidi Aldiano—Status Palsu)
16. Wahai dirimu...pemain CINTA....(Ada Band—Pemain Cinta)
17. Jika CINTA dia…jujurlah…..(Geisha ---Jika Cinta Dia)
18. Ku menCINTAinya…..sungguh mencintai…(The Virgin – Cinta Terlarang)
19. Sudah tak menCINTAiku….lagi….(Dewi Sandra –Kapan Lagi Kau Bilang I L U )
20. Ku butuh dokter CINTA....(Dewi-Dewi –Dokter Cinta)

Etc....
More than 500 song used LOVE word
You can find by yourself…..
You cleverer than ME !!!